The Domaine des Gleyzes cellar is to be found in the district of Saint Roman, between Die and Châtillon-en-Diois and you have an open invitation to discover its wines.
Tourist information and activities
The cellar is generally open every day from 8am to 12am and 1.30pm to 7.30pm. In the low season the cellar is open according to availability.
Closed from the 9th to the 12th November
Guided tour and wine-tasting
Groups welcome with a tour of the vineyard, cellar and free wine-tasting by appointment. (approx 1 hour).
The producer
Production
AOC Clairette de Die
AOC Châtillon en Diois (white, red and rosé)
AOC Coteaux de Die
Share
If you enjoy this cellar, share it !


Discover the walkway
See on map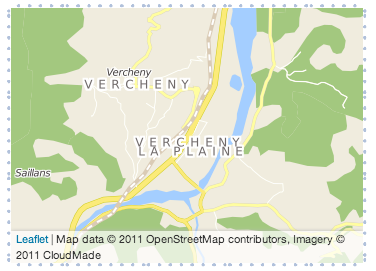 Contact
EARL Martin, Domaine des Gleyzes
Martin Serge
26410 SAINT ROMAN
04 75 21 00 42
The producer
Production
AOC Clairette de Die
AOC Châtillon en Diois (white, red and rosé)
AOC Coteaux de Die
Contact
EARL Martin, Domaine des Gleyzes
Martin Serge
26410 SAINT ROMAN
04 75 21 00 42