Home

>

In the Marnes country
Stage 2 of the walkway :
History
Barzacs, 13th century
Bracios is a male Gaul name and the suffix acum means domaine.
This Celtic name, an Iron Age sword found in a field and flat roman tiles scattered throughout the vines confirm without a doubt that Barsac has known constant settlement for eons. Only recently a stone marker that the Romans placed every 1000 steps along the way was found and now sits in front of the church.
Barsac was much visited during the feudal wars and the Viopis quarter was on the mule route travelled by itinerant peoples.
A cradle to share
Barsac has been reknowned for the quality of its wines for years.
The proof of this wine-making tradition is shown in the large areas devoted to the growing of the Muscat grape which cover almost 100 hectares/247 acres with 8 owners selling their wines in 2013.
With its beautifully sunny climate the district of Barsac encourages the growing of the Muscat grape in particular. It is one of the best geographical situations with sheltered South facing moutain sides, various types of soil including fallen rocks and scree formed during storms and the torrential rush of water.
It is therefore in Barsac that the Méthode Ancestrale for the production of Clairette de Die is best preserved and transmitted from generation to generation.
In 2002 a very popular French comedy series "Un gars une fille", that recounts the trials and tribulations of a young 30-something Parisian couple in 5 minute cameos, came to film in Barsac for the grape-picking episodes!
See on map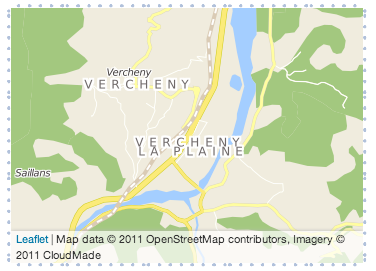 Visit the cellars